Shopping Cart
Your Cart is Empty
There was an error with PayPal
Click here to try again
Thank you for your business!
You should be receiving an order confirmation from Paypal shortly.
Exit Shopping Cart
Unique fragrance formulations for your special event
| | |
| --- | --- |
| Posted on January 8, 2015 at 4:55 PM | |
As I undress the tree and carefully pack my treasured baubles into boxes they remind me of different shapes and sizes of fragrant molecules packed into a bottle of perfume. Each one has its unique persona but collectively they harmonise into a sensory-enhancing experience. Some baubles quite small and less descript by themselves but dangling on the tree amidst an array of larger bolder baubles brings out their full beauty; so it is with different perfume notes. Other baubles I have kept for years for sentimental reasons such as kids made them at school or they were gifts; one of which was from a colleague quite a few years ago (she had bought from a breast cancer research charity that was raising funds for research from sale of baubles that year) and particularly poignant for me last chistmas as I sadly lost my sister-in-law to the disease in November. Another class of baubles are ones I have acquired more recently (usually this time of year, I get expensive ones in the sale, drastically reduced and put them away for the next year). This mixture of the old and new is also very apparent to me regarding perfume  as I undress the tree. I think about one present I had eagerly opened on the Christmas morning was YSL's Black Opium perfume set from by brother. I had asked for it as he always gives me perfume at Christmas, and as soon as the gift wrap was off I was spritzing away at all perfume points like there was no tomorrow. I had attended the launch of Black Opium at Selfridges in London courtesy of my perfume society membership together with other perfumistas a few months back and we were like kids in a sweet shop as the YSL presenter carefully unveiled the new perfume and told us the story of the 4 noses that had designed the perfume, the blonde model who had dyed her hair black to advertise the fragrance and then the magic moment when the  presenter moved around the semi circle where we stood awestruck and held our breath as he sprayed our wrists and anticipated our reaction. Mine was the same as it was on the Christmas morning when I unwrapped my brothers gift. i.e. Yes it was very exciting to have this long awaited gourmand of vanilla and coffee with white florals....and it was from the YSL fragrance house (one of my favorites).... so I should love it ...and it had to occupy a coveted space on my dresser....but in my heart of hearts I preferred the original Opium which I have loved for almost 3 decades and don't tell my brother this but on the Christmas afternoon when I went to refresh my fragrance, it was the original Opium that I reached for on my dresser. To be fair to YSL, black Opium was designed to appeal more to the younger generation and I did catch my nearly 18 year old once or twice sneaking into my room for a spritz of it on Christmas day (she seldom wears any other fragrance apart from Miss Dior) so she had to fess up that she does quite like it.
I continue to undress the tree and think of the recently departed Christmas season with fondness as it is undoubtedly the most fragrant time of the year. The mystifying spirituality of celestial frankincense; warm sensuality of cinnamon, headiness of mulled wine spices (orange peel, cloves, star anise), sweet milkiness of marshmallows and off course the refreshing allure of real Christmas trees (we actually went to a forest this year to get a freshly cut tree), to name but a few. In my mind I bottle up these emotions and settle uncomfortably into the January blues...until I unpack my baubles again next Christmas!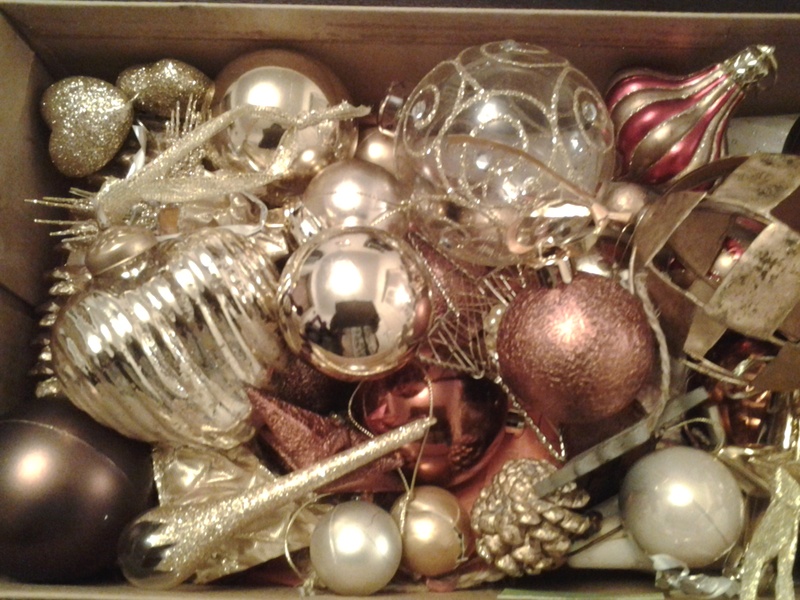 Categories: None

0

/